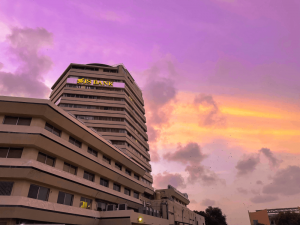 Karachi, April 27, 2023. JS Bank, one of the fastest-growing banks in Pakistan, has announced the offering of cash consideration to the minority shareholders of BankIslami Pakistani Limited (BIPL). The announcement to change the consideration of the public offer which will now be in cash, was made through material information sent to the Pakistan Stock Exchange (PSX).
The Board of JSBL has taken the decision to cater to the needs and accommodate minority shareholders, who had requested for cash or Shariah-compliant buyout. The offer, which is for Rs. 23 per share is at a significant premium to BIPL's share price.
The decision is in line with the Bank's commitment to protecting the minority shareholders of BIPL and making strategic investments across the board to benefit the bank, its customers, and shareholders.
Additionally, as per the terms of the acquisition, BankIslami will continue to operate as an independent subsidiary.
Committed to its role as a catalyst toward Pakistan's prosperity, JS Bank aspires to continue its journey of impact by providing innovative conventional and digital financial solutions for customers in the years to come.
–Ends–
About JS Bank
JS Bank is amongst the fastest-growing Banks in Pakistan, with both a domestic and an international presence. The Bank is a leader in the SME space and has a substantial footprint in Digital Banking and Consumer Loans. JS Bank has been recognized on multiple international and national forums, including the prestigious AsiaMoney, Asian Banking, Finance, DIGI, and Pakistan Banking Awards. JS Bank is part of JS Group, one of Pakistan's most diversified and progressive financial services groups. For more information, please visit http://www.jsbl.com.