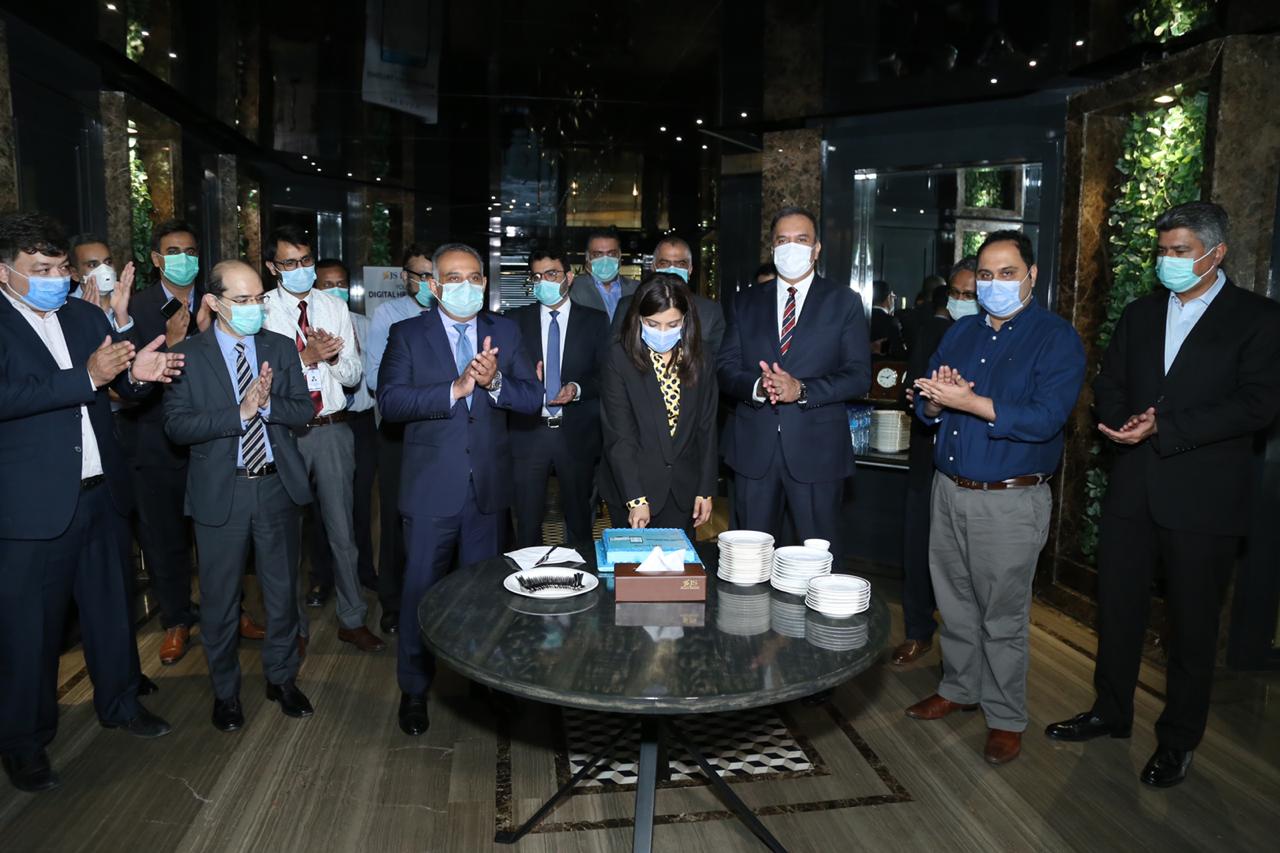 Karachi, October 14th, 2020: Striving to enable and empower its colleagues, JS Bank has launched Digital HR Partner, powered by DECIBEL,  a full-service Human Resource Management System (HRMS) that gives associates and managers full control of their HR information online and on mobile, anytime anywhere.
Decibel, a product of HRSG, is a comprehensive HRMS that provides a broad range of flexible, customizable analyses, management reports, and decision-making solutions to meet HR needs. It allows organizations to focus on what matters by enabling HR processes and talent management interventions on one platform.
"At JS Bank, we embrace digitalization and innovation to ensure the great customer experience. We also believe in continually introducing new concepts for enhancing the internal colleague experience, which is vital to the success of the Bank," said Basir Shamsie, President & CEO, JS Bank.
"Our workforce is our greatest tool. To make our organization successful, we believe in empowering our people. Enhancing employee experience is the best way to increase productivity and boost engagement. At JS Bank, we adopt digital HR solutions that work for our associates across all levels enabling them to give nothing less than their best." said Tamkeen Faisal, Head of HR, JS Bank.
Keeping track of the rapidly evolving business environment, the Bank's strategy focuses on continually identifying new opportunities that enable business enhancement. The Bank strives to fulfill customer needs through innovative products and services, strong alliances, and automation of service delivery.
—Ends—
About JS Bank:
JS Bank is one of the fastest-growing Banks in Pakistan, with both a domestic and international presence. The Bank is a leader in the digital banking, SME & consumer loans space. JS Bank has been recognized on multiple international and national forums including the prestigious AsiaMoney, Asian Banking, and Finance, DIGI, and Pakistan Banking Awards. The Bank is part of JS Group, one of Pakistan's most diversified and progressive financial services groups. For more information, please visit http://www.jsbl.com