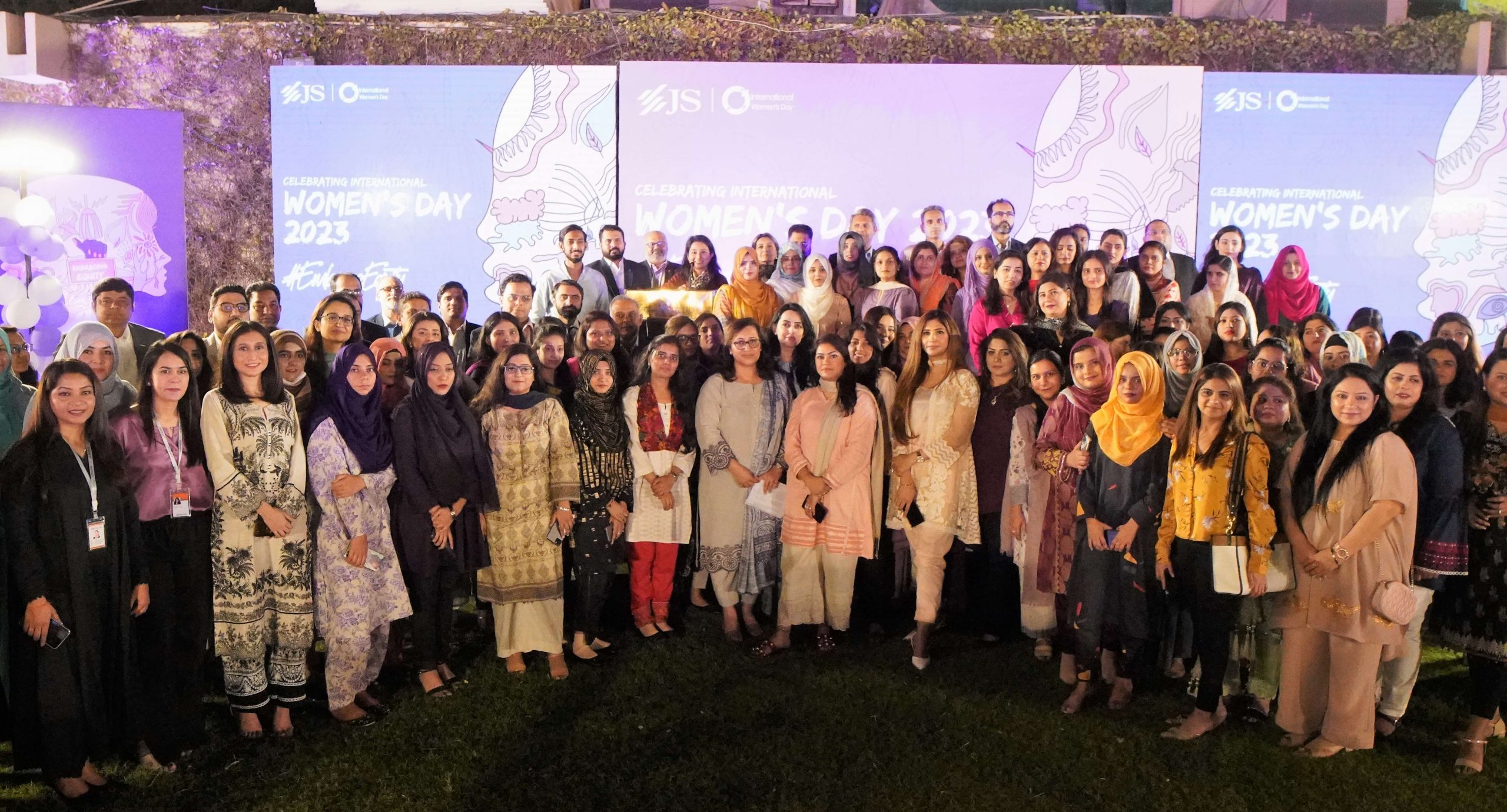 JS Bank, one of Pakistan's fastest growing banks, celebrated women leaders at an event held in Karachi. The event was organized to honor the contribution of women in today's world and to inspire the next generation of female leaders.
The session featured a lineup of women leaders, including Hafsa Shamsie – Managing Director Roche and Ammara Masood – P&CEO NdcTech. The two women shared their experiences and insights into what it takes to be a woman leader in today's world.
Zubina Sadick – Head of HR, JS Bank and Azra Maqsood – Development Sector Specialist and Consultant also shared their knowledge and experience. Adnan Siddiqui was the special guest at the session and shared his thoughts on the importance of empowering women in society.
JS Bank has been on the forefront of empowering the women in banking. Saba Saleem – General Manager; Sehar Shabbir – Relationship Manager; Saria Farooqui – Unit Head-Corporate South; Sharleen Ansari – Head Network Optimization; Bina Bilgrami – Head of Green Banking; Evelyn Julia Gill, Head of Deposits, Wealth Management & CRM and others took the stage and shared their stories and achievements at the bank.
Commenting on the event, Basir Shamsie, P&CEO of JS Bank, said, "We are committed to promoting gender diversity and empowering women. Women have made remarkable progress in all walks of life, and we are proud to have them as an integral part of our organization."
Imran H Shaikh, COO added, "It was an honor to be part of such an inspiring event. We need to provide more opportunities for women to succeed, and events like these are a step in the right direction." He credited the women in his life for the success he has attained today and stressed the importance of women's equitable representation.
The event was broadcast live for JS Bank's workforce across Pakistan, while separate celebrations took place across the bank's nationwide branch network.
JS Bank has a strong commitment to gender diversity and has taken several initiatives to promote women's empowerment. The bank is committed to providing equal opportunities for women and men and has a policy of promoting diversity and inclusivity in the workplace. The bank has won various awards for DE&I including Asiamoney's Best Bank for Diversity & Inclusion in 2022 and the Global Diversity, Equity and Inclusion Benchmarks Award in 2021.
— END —
About JS Bank
JS Bank is amongst Pakistan's fastest-growing banks, with both a domestic and an international presence. The Bank is a leader in the SME space and has a substantial footprint in Digital Banking and Consumer Loans. JS Bank has been recognized on multiple international and national forums, including the prestigious Asia Money, Asian Banking, Finance, DIGI, and Pakistan Banking Awards. JS Bank is part of JS Group, one of Pakistan's most diversified and progressive financial services groups. For more details visit, www.jsbl.com.