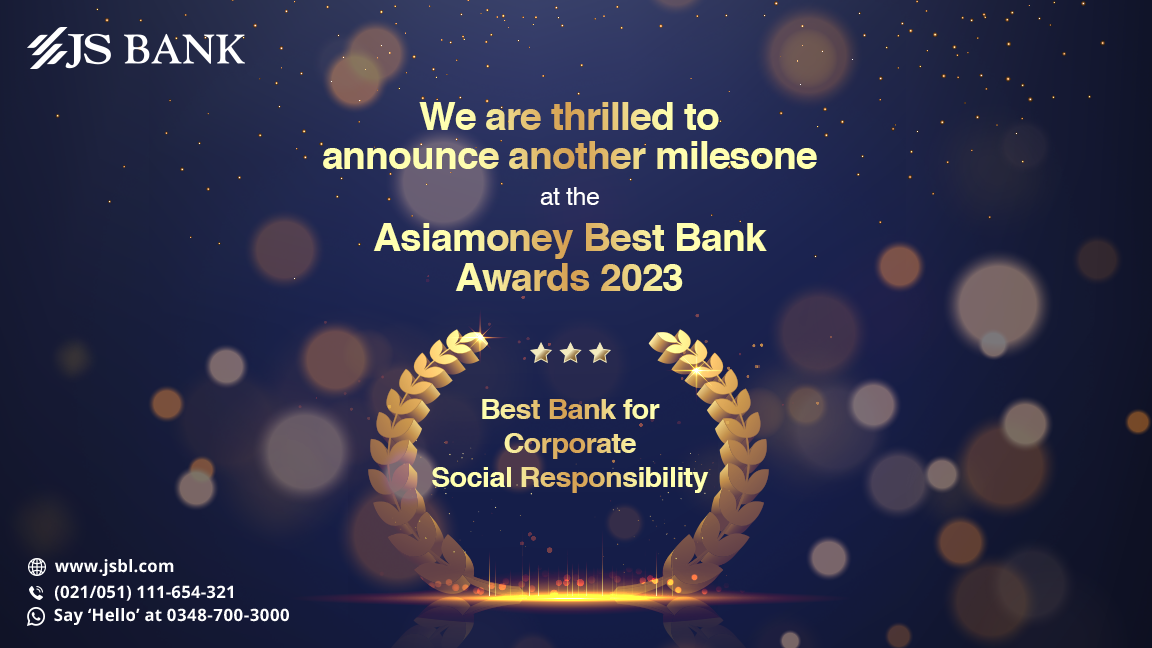 Karachi, July 3, 2023. JS Bank, one of the fastest-growing banks in Pakistan, has been recognized as the Best CSR Bank in Pakistan by Asia Money for its unwavering commitment towards corporate social responsibility. The award recognizes the Bank's contributions, particularly to the flood-affected community following the unprecedented rainfall and devastating floods in the region.
JS Bank was at the forefront of the country's flood relief efforts and was among the first to mobilize teams to provide urgent assistance to the affected communities. The Bank established mobile medical camps distributing essential supplies and pledged to rebuild the affected homes. JS Bank provided support to over 63 villages and treated more than 10,000 patients through the 24/7 mobile clinics.
Basir Shamsie, President and CEO, JS Bank, commented, "This recognition is a testament to our dedication to building the communities around us. At JS Bank, we strongly believe in developing communities and positively impacting society. We understand that all businesses have a crucial role to play in driving a positive change and uplifting our people, and we will continue to prioritize and invest in initiatives that make our world a better place."
Previously, the Bank embarked on a journey to combat the COVID-19 pandemic by establishing a drive-through vaccination center in Karachi, providing a safe and convenient way for over 100,000 citizens to receive their mandatory doses.
Committed to its role as a catalyst toward Pakistan's prosperity, JS Bank aspires to continue its journey of impact by providing innovative conventional and digital financial solutions for customers in the years to come.